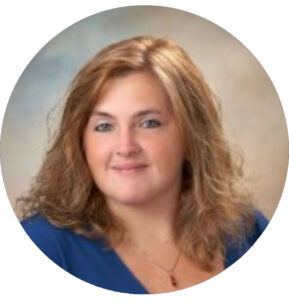 Some senior processors are good at their jobs.
And some are so good that buyers treat them to a Tiffany necklace as a thank you for going above and beyond on a difficult closing.
Cheryl Rogers is that kind of good at her job. So we are incredibly grateful to have her on the team at Four Points Title & Escrow. Check out our Team Member Spotlight Q&A to get the full story and a lot more.
Are you an early bird or a night owl?
Early bird. I get up around 5:30am, shower and then I hit the office.
I like to get in, answer emails and just get started before all the phone calls start coming in. I want to get in a good headspace before I start fielding questions from everybody.
What's the first thing you're going to do when the pandemic is no longer a concern?
I want to go on a cruise. My husband and I are big cruisers. I cannot wait to go on a cruise again.
I really don't care where. We're island hoppers. I don't care.
If you could snap your fingers and be good at anything, what would it be?
I would probably say learn multiple languages, especially with what we do, I think knowing multiple languages is important.
Have you ever met anyone famous?
I met Rod Stewart. We were at Graceland and just walking around, doing a little bit of shopping. He was there for Elvis Week, and he was in one of the stores. My husband noticed him. He went over and was like, "Aren't you Rod Stewart?" And he was like, "Yeah." So he started talking to him and we got a picture with him. It was pretty amazing.
What's your best settlement "Thank You" story?
I had a closing that was financed, but then the lender couldn't pull it together in time to close. So it went to cash. But then the lender said, "No, we're going to get it closed." So it went back to a financed closing. Then the day before the closing, the lender said, "Nope, I'm sorry. It's not going to close on time. So it ended up closing as cash closing.
I had to flip it so many times, the customers were so grateful that I just kept rolling with the punches. They were just so grateful. Two weeks after the closing, I got a FedEx package with a Tiffany's necklace and it was a key necklace.