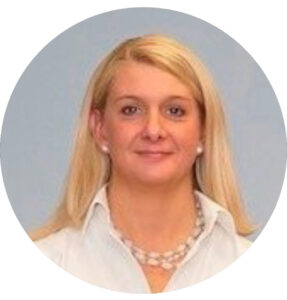 When Lisa Lowe was looking for the next evolution in her career, she received the best advice she has ever been given.
It came from her daughter.
Lisa's oldest daughter told her, "Be yourself and follow your heart, Mom. You'll be all set."
We are so glad that her heart led her to Four Points Title & Escrow. And if you haven't met Lisa yet, you're in for a treat. Our Team Member Spotlight Q&A is your sneak preview …
If you could snap your fingers and be an expert at anything, what would it be?
Living in New Hampshire, you would think I would be a skier, and I'm not. I've tried it and I've never really liked it. I think if I could snap my fingers and be able to ski perfectly, that would be great.
What's the best advice you were ever given?
Just to be myself and follow my heart. It was actually from one of my daughters. Working for the company that I just worked for for the last nine years, I've been in a shell because I just worked so much. I said no to my family more than I said no to my job. So when I started to look, that fear of starting over … My oldest daughter just said, "Be yourself and follow your heart, Mom. You'll be all set."
When you were a kid, what did you want to be when you grew up?
Are you ready for this? A Solid Gold Dancer. … I danced up until I was about 21.
The show came on Saturday nights back in the late 70s/early 80s. I'd watch and dance around the living room.
What energizes you at work?
Seeing people that I work with happy and working hard. I really like to see people happy in their workplace.
Good leadership helps create that environment. Having them feel like they are appreciated and they do a good job.
What's the biggest misconception people have about you in your position?
That I'm unfriendly. I have a little bit of a stone-face sometimes. I can be quite serious sometimes, and it can be misconstrued.